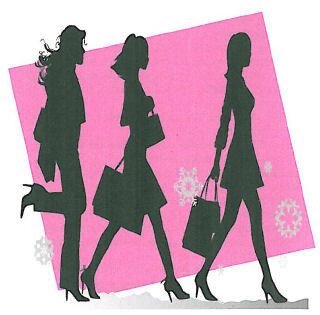 Find a Ladies Night Near You…
We are currently planning Fall 2019 Nights in different areas!
TEXAS:
October 25th, 2019 at 7pm
Dallas, Texas (1724 Cockrell Ave Dallas, Tx 75215)
The Texas Branch of We Are Enough has a murder mystery dinner on the books and YOU are invited!
Murder Mystery Dinners involve the audience trying to prove their innocence and find the real killer through an interactive performance full of hilarious suspects and eye-catching costumes, all the while dining on the included three-course meal.
Our event is planned by use of Groupon for the Murder Mystery Co. Tickets are available as long as it is on Groupon. We plan to attend the 10/25/19 date on their calendar of events.
$60 ticket value for $27!!!
Please message the Host, Bliss Lay, for information to buy tickets, so we know who is to be in attendance.
Indiana: September 29th 2019 at 4pm
210 S. Meridian Ave Indianapolis, Indiana
We will meet and greet with everyone from 4-7pm. Come and enjoy a relaxed environment and meet wonderful women!
This is the perfect time to get away for the afternoon and get ready for the week ahead. Meet women from all walks of life who always have enough room at their tables for more!

Please RSVP so that we can reserve enough room for everyone! If not, we will always make room (but help us out on the front end). Even if you are unsure you can make it, give us a yes anyways!!
North Carolina: October TBD
Ohio:TBD
If you would like to join us for our next book club, click on our Programs tab and it will take you to our book club page! We look forward to seeing you there!
Join us as we retreat to the beautiful mountains of North Carolina for a weekend of finding strength together.
When: March 27-29th 2020
Where: Black Mountain, NC
Theme: Strength In Numbers
Price: $230
$100 non-refundable deposit due at the time of registration
$130 due on February 1st when registration closes.
*Please note that no refunds will be given after February 28th, 2020.
Includes: Lodging, Meals, Activities, Peaceful Views, Quite Scenery and the best weekend of 2020.
Registration for this event will open on November 1st, 2019 and is open to the first 40 women who register and pay their $100 non-refundable deposit. After which we will open up a waiting list for cancellations.